TV and Radio Commercials
A commercial voice over professional is often used to promote a particular product or service. This may involve narration or voice acting, depending on the type of commercial the voice over artist is recording. Choosing the right voice is essential and a voice over talent that can take direction is open to suggestion is all important.
I am a professionally trained actress and have 17 years of experience working on screen, stage and in audio drama. As a British, Sussex based Voice actress, I have been described as having a warm, clear, sincere and engaging voice type. I also have a good ear for accents and the ability to "inhabit" many different characters.
VOICE OVER EXAMPLES CAN BE REVIEWED BELOW:-
Voice Overs for TV and Radio Commercials
Voice Over Studio
As I have my own recording studio there is no need for the extra cost of studio hire and travel. This means projects can usually have a same day or 24 hour turnaround depending on the length of the script or file splitting.
Living in West Sussex and with close transport links, if you would prefer me to travel to a studio in London thats no problem either.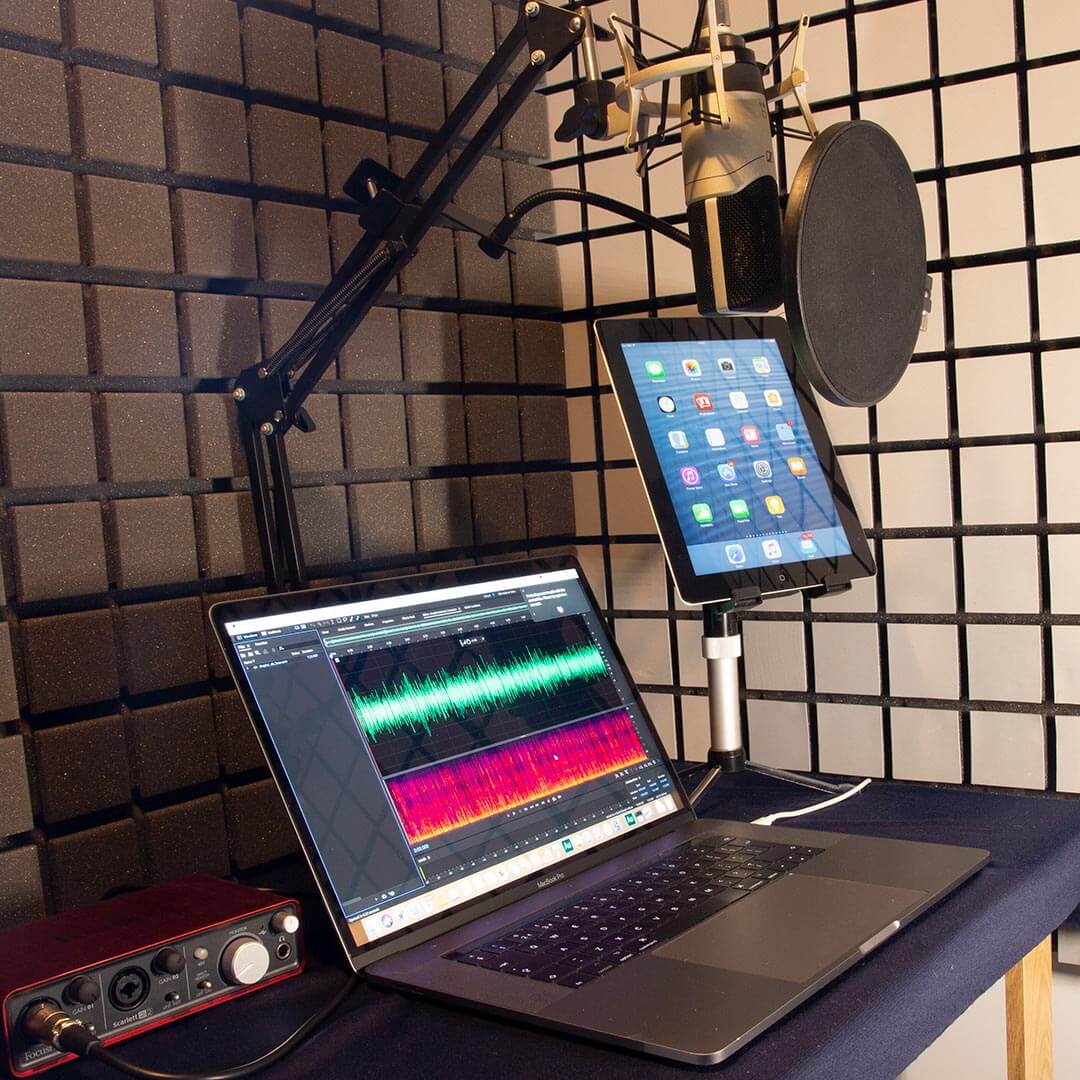 "I met Sarah-Jane for the first time in May 2017 when she attended an animation VO workshop I was teaching. She's one smart cookie and is so solid and down-to-earth, I warmed to her immediately. She is naturally gifted with great acting chops, rock-solid comic timing and the most incredible villainous laugh I've ever heard!"
Dian Perry – US Voice Actor/Teacher and Voiceover Coach
CONTACT SARAH JANE VINCENT
Please Call, email or complete my contact form